The creative veil
A while ago, I watched a video where a pleasant man explained how humans tend to increase their abilities until they are "good enough" in any given field, afterwards they tend to stop improving. He called this the "OK Plateau". One of the suggested methods to conquer this plateau is to try and appreciate the work of those better than you with a critical and studious interest.
I don't mean to imply that I have conquered my numerous OK Plateaus, but long before I watched the video, I've seen the work of others this way. I will often find myself peering through a window into the creative effort necessary to produce a given work. For instance, when watching a movie, the way the camera moves makes me think of the crew behind the equipment, affecting how the scene is captured. Sometimes I'll take it a step further and try to imagine what the director was thinking.
It's not a look "behind the scenes", it's more of a limited intuition into the technical creative process.
A good example of seeing nearly all the way through is with most of today's comedians. Even the "shocking" ones aren't too opaque. Being a comedian is, like a good illustrator, more about observing the world in a certain way. You go through life with certain filters in place (this appears to take a conscious effort), and you methodically record all of your thoughts. Add a few showmanship flairs, and you can make a pretty good comic routine. Yes, this is an exaggeration or an oversimplification. But it helps emphasize the ability of a small subset of humorous creatives to bring something truly special and new to the table. For example, Leon Arnott's twitter writing is special, because most of the time I can't even get a glimpse of the underlying process. His work is behind a creative veil, so to speak.
Here are some other examples of works that I've experienced recently, or have stood out in my mind, that demonstrate this creative veil:
The Haruhi Suzumiya anime — especially the "Endless Eight" episodes, which defy my every ability to discern how they were conceived and produced
Most of David Lynch's work
The film Enter the Void
droqen's Starseed Pilgrim, which remains a consistent yet impenetrable fortress of creativity, despite my long hours and diagrams
Phillip K. Dick novels
Music by Akufen — I know HOW he made it, I just don't know HOW he made it
The MyZaza video — no matter how short it is or how many times I watch it, I still can't figure out how it was made, or why. I hope I never find out.
I most recently experienced this veil with Liz Ryerson's latest endeavors.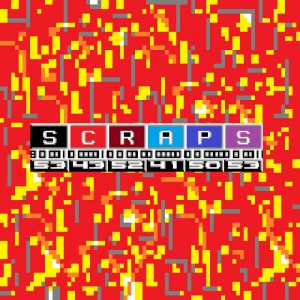 It began with her newly released collection of music & sound, Scraps. I hesitate to call it "experimental", because the pieces sound so directed and purposeful. They may be disparate snippets, but there's a strong coherence between them, definitely alluding to something grander that is utterly invisible to me. There is nothing random or thrown together, it all seems to serve something, something that, for me, is inaccessible. And I think that's why I like it so much.
One of her blogs, l0stw0rlds, is of a similar texture. These images of hyper-obscure games, alluding to entire worlds that no longer exist, is crushingly wonderful. I don't recognize nearly any of these places, and yet I'm instantly drawn into a nostalgic mood. And like her music, I can't understand how these were made, or what thoughts stood behind them. Why do they strike me so?
Finally, her game Problem Attic which I have been playing in ~30 minute slices, and not yet completed. Its grain is quite thick, and the player is met with formidable impedance. The challenge of progression goes beyond the glitchy controls, relentless "enemies", and strict goals — the entire game exists in a different plane, where the rules change often, seemingly trying to reject the player's intrusion into this space. I perform actions in the game in order to get to the next level, but I cannot be sure if my actions are positive or negative. Am I breaking out of a prison? Am I the jailer? Am I reliving an endless Sisyphean struggle against a system I cannot comprehend? There aren't any names for the sections, and players refer to them as the "first" and "second" parts, etc., which tells me that people don't feel comfortable describing what they see in the game, which makes me feel that I am not alone in my inability to discern what is going on here.
These uncertainties are, again, due to my failure to see into the creative process from outside. This is what keeps me coming back, session after session, to throw myself against the jagged wall of Problem Attic. If I ever do finish the game, it won't be because I "understood" it or "figured it out". I will have completed just one stage of a process of understanding that may never be completed.
But ultimately, I hope I never find out. I want to continue interacting with this world, with my imperfect knowledge of it, and never crack the code. I'm glad Liz herself does not endorse any particular interpretation of the game.
It's interesting to note that Liz spoke much about her troubles with the Stencyl game engine via Twitter, and therefore I have actually been exposed to a substantial amount of the inner workings of the game (from a technical standpoint). And yet, I still don't feel I know how it was made.
In conclusion, the world is very large, and my experience of it is negligible. Mainstream media is authored by ≲1% of the creators, and represents ≳99% of the content that is visible by default. Untold fortunes exist outside of this narrow field of view. When it comes to revealing things to your audience, less is more. Go outside your experience to find wonderful things.
PS. Anna Anthropy recently wrote about the lost art of 90s web design, which strikes a similar chord.
Posted on June 8, 2013 at 6:41 pm by
eli
·
Permalink
In:
Uncategorized
· Tagged with:
audience
,
creativity
,
ellaguro
,
film
,
games
,
l0stw0rlds
,
liz ryerson
,
movies
,
music
,
novels
,
problem attic
,
process
,
rant
,
scraps
,
thoughts
,
video games
,
writing