Presenting FEX
This Friday, after five years, Fez is finally coming to households everywhere! … if you have an Xbox, of course. And if that wasn't enough to give me a Feeling of Missing Out, a select elite who got the game early have already flooded the twitternets with reports of how wonderful the game is.
My answer to this was FEX, which you can play right now, on many home computers, for free!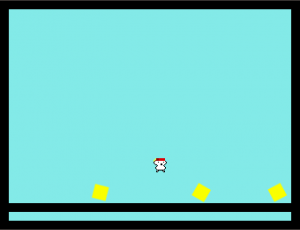 This game is notable for being one of the fastest games I've ever made — having conceived of the idea late in the afternoon, and completing it only a few hours later. Daniel Zoran graciously made the music (also very quickly and at short notice!).
EDIT! See the FEX LONG SCREENSHOT teaser trailer: