NoiseViewer Version 1.8: leaping to the third dimension
The NoiseViewer has been improved once again. Today's version brings 3D pattern generation capability. Albeit a simple implementation, but nonetheless a start.
Building in 3D is available by choosing the "Boxes" layer type, and clicking "Change base". (Boxes are not available as a sub-layer.) Here is a screenshot of the boxes in action. Here, their widths are controlled by an underlying Noise layer: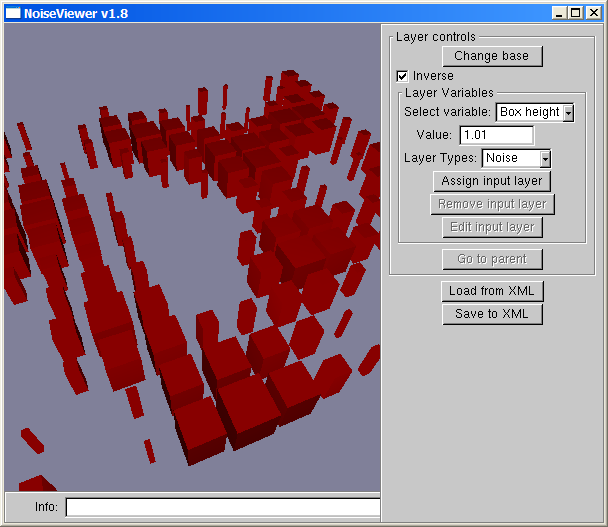 And here, we see noise driving two variables: width and height. This demonstrates how future layers will have a multitude of variables, each allowing a plug-in style approach to building complex patterns.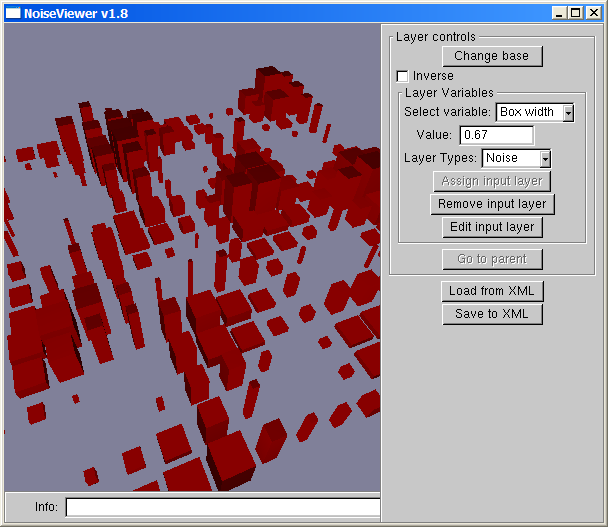 This version has also been built in Release mode for the first time (Windows). Among other things, performance gains a significant boost.
A great deal of code has been refactored, including the XML writer/reader. Please note that older XML files will not load in this version.
In order to download this latest version, see the information and download page.